Coverups are not easy!
But, with a little time, creativity, and patience, a not-so-great tattoo can be changed into something to be proud of!
Smaller tattoos can be covered up in a day, others need sometimes weeks in between sessions to heal.
It's kind of like building up a painting.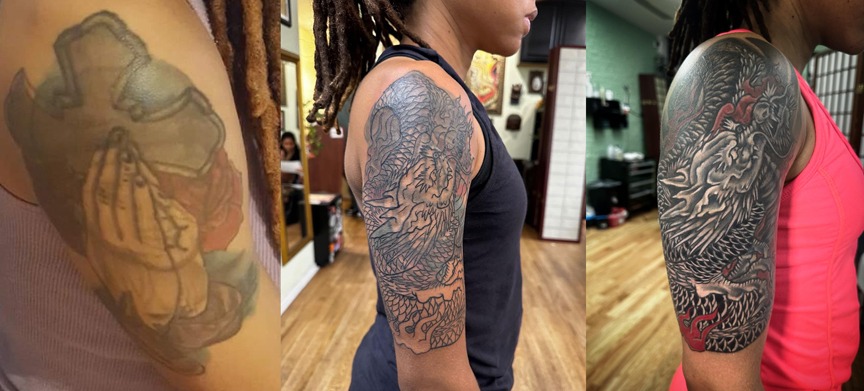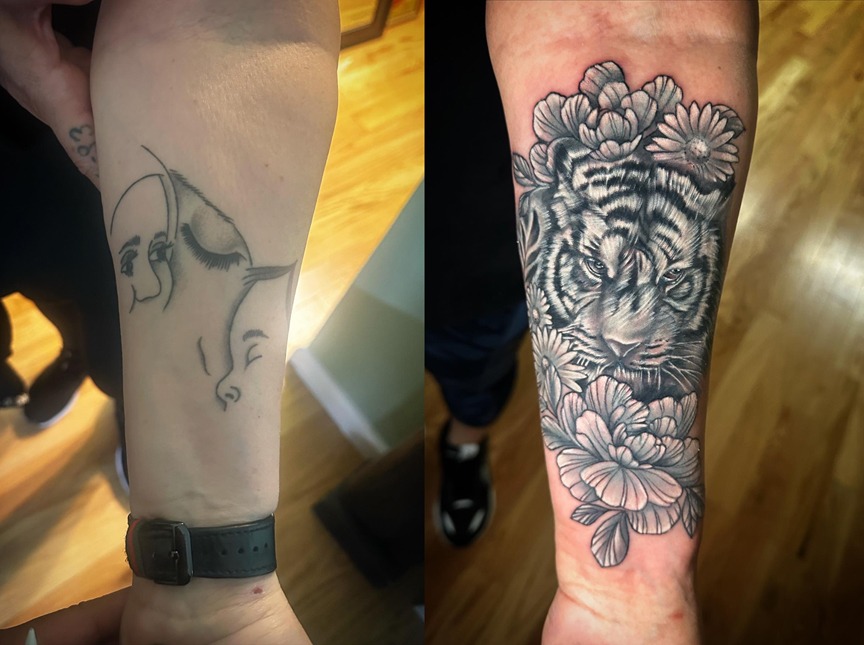 Check out more of Alfred work on his artist page.
Call for a free consultation with Alfred today: 212-255-8288